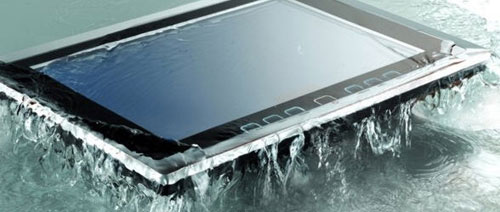 Epoq – that CE company which sells cheap portable media players and MP4 watches online – started bragging recently about a new line of televisions which are supposedly waterproof. There's no word on availability or pricing as of yet.
The Epoq line of IN-VISION televisions and displays are designed to be used around pools and in your bathroom. They are said to be capable of withstanding high humidity, splash and short term submersion in water. They are typical flat panel style screens which incorporate heated screen areas to prevent the front misting up in humid conditions. Sizes range from 5", 8", 9.2", 10.4" and 15", while widescreen models come in 17", 19", 20", 26" and 32".
Epoq added the IN-VISION models can resemble a "near perfect mirror" when turned off. Sweet – I can check out my sour expression as I sit in the tub and realize how much money I wasted on one of these.