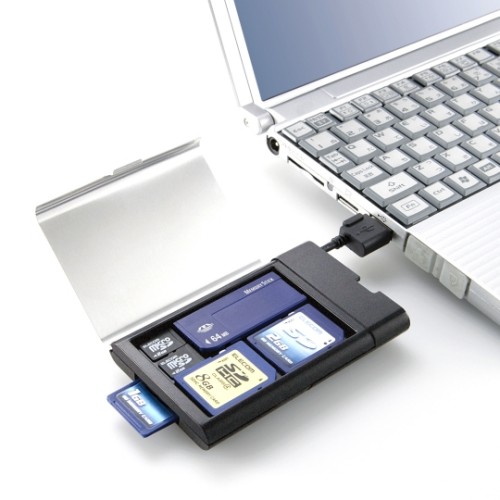 It's tough to make a USB Flash memory card reader stand out from the crowd. The functionality is pretty straight forward and really the only variable comes down to how many and which card types it will support. With this in mind, Elecom has recently done a pretty good job here with their MR-C12 USB 2.0 card reader.
The card reader supports SDHC, SD, MMC, xD and Memory Stick MagicGate/PRO/Duo which is nothing fantastic, but the lid on this one opens up to store a number of those cards inside, giving you a single tidy package that both stores and connects your external Flash-based media.
The MR-C12 measures 98x61x15mm with a short 5cm USB cable that also stores in the side of the frame. The new card reader from Elecom is available for pre-order now for $28.13 and will start shipping on October 20.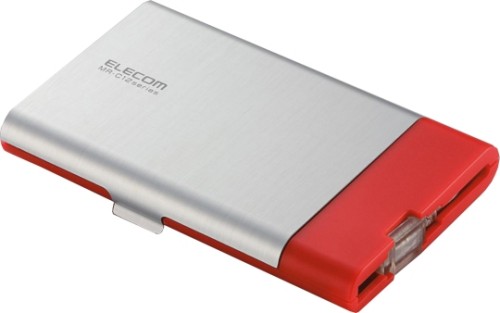 Elecom Memory Card Reader and Storage Case via ForeverGeek