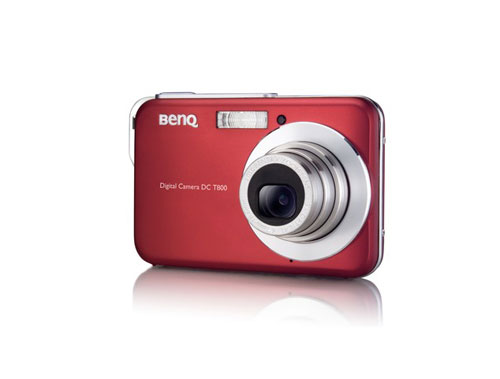 BenQ today globally unveiled its slim T800 digital camera. This upgrade to the T700 is expected to be available in Latin America, Europe and Asia next month, with no as yet announced availability in the United States.
The BenQ T800 offers up an eight megapixel sensor with 3x optical zoom lens. On the backside of the camera is a three-inch LCD monitor with touchscreen capabilities so you can do things like write memos on your images. You can also do in-camera photo editing.
This camera, which will be available in four colors, looks like it could be a sweet little pocket model. We'll have to see if it hits American shores or if instead we'll be hitting our favorite importer Web site.