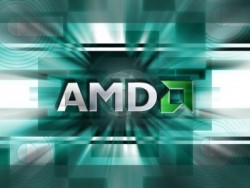 Hot on the heals of the Barcelona Quad Core processor introduction last week, AMD today confirmed rumors and unveiled a new triple core addition to the Phenom lineup of dual-core and quad-core processors. The new triple core Phenom (code named "Toliman") will be added in the first quarter of 2008 and will likely take its place in a new pricing tier between the dual and quad cores.
AMD says the new CPU's will be the first ever to offer 3 cores on a single silicon die, even though the makeup of the new triple core will be essential the same as that of the quad-core, with one of the cores removed. The 3-core CPU's will allow AMD to provide more purchasing options for consumers while still introducing multi-core technology into more computer purchases without requiring consumers to buy into the full quad-core price.
Among the many features, new processor will house AMD's Balance Smart Cache, Hypertransport 3.0 interface and the Cool 'n' Quiet technology which lets each core manage its own frequency based on need.
AMD Press Release
Phenom Triple Core Video
AMD, Phenom, Processors, triple core