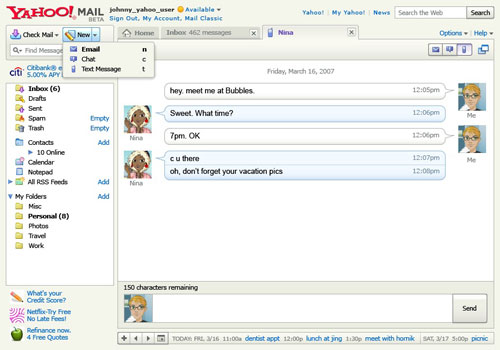 Yahoo today put into general availability a new version of its Web-based Yahoo Mail. The online giant said it will also continue to make available the traditional interface many of its users have used for years.
The new Yahoo Mail, said Yahoo, offers new speed and performance enhancements. Highlighted new features include the ability to send free text messages directly to mobile numbers in the US, Canada, India and the Philippines as well as instant message interoperability with Yahoo Messenger and Windows Live Messenger.
Other new touches include shortcuts for adding additional information to other Yahoo properties and six customizable color themes. What is also nice is that Yahoo continues to make this service with unlimited email storage free to its users.