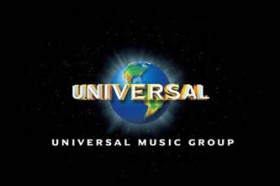 Universal Music Group has announced that it is going start offering 99 cent downloads of its online music without any copyright restrictions as somewhat of a trial starting August 21 through Jan 31. UMG says it will be offering the music tracks in the MP3 format but individual retailers will be allowed to sell them in whichever DRM-free format they wish. This comes after last month when UMG decided not to renew its contract with Apple iTunes, and although iTunes is currently the largest online music retailer it will not be one of the retailers to offer UMG's 99 cent DRM-free tracks.
According to AP: "Among the online retailers that will be selling the tracks are Amazon.com Inc, Google Inc, Wal-Mart Stores Inc, Best Buy Co, RealNetworks Inc's Rhapsody, Transworld, PassAlong Networks and Puretracks Inc, according to Universal." Universal is well known as the largest music conglomerate on the planet and has artists such as U2, Sting, Stevie Wonder, 50 Cent and the Black Eyed Peas.
DRM protections were put in place to prevent the unauthorized copying and/or pirating of downloaded music but its met much ridicule since its inception due to the restrictions they place on the number of copy's that can be made and the devices it can be played on. Many argue that simply buying a CD provides the restrictive-free music files that buying online does not.
The trial period that UMG announced is likely more of an "out" than anything else should the experiment not work out. The company said it wanted to see the effects this offer has on music piracy and will surely check the effect it has on its sales. If the trial works out well for the company through the holidays there could be a good chance they will continue with the offering.
One of the big questions will be what effects this has on iTunes sales, which offers a narrow set of DRM free tracks at a 30 cent higher price. Non-protected songs downloaded from UMG will be playable on iPods and just about any other MP3 player on the market.