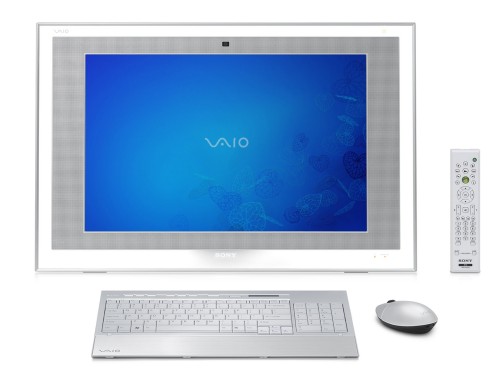 Sony announced today a nice looking all in one PC/television with Blu-ray Disc support. The Sony VAIO LT starts at around $1,900, with the Blu-ray model pricing at around $2,900, and should be available come October.
The Sony VAIO LT, besides offering Blu-ray Disc support, also comes with a 22-inch widescreen WSXGA+ display with mounting capability so it can be hung via a VESA-compliant mount in a variety of places. It has all the usual bells and whistles for a more pricey home computer, including an Intel Core 2 Duo processor, 2GB of RAM, expandable hard drive storage and a 1.3-megapixel camera.
Also included is a wire organizing tab to keep all your wire clutter in order. That's nice to keep the rat's nest away which we all experience under our desks – much like the one I'm staring at under my desk right now.