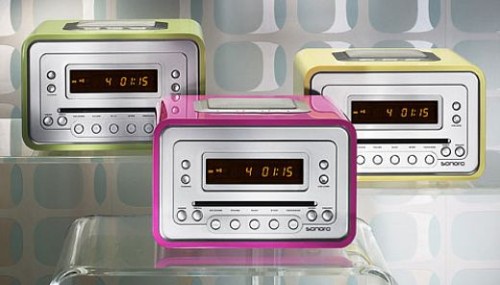 A German company called Sonoro has a CD/clock radio that feature a compact, stylish look in an array of 7 different high gloss finishes and 3 wood grains to match almost any decor. The Sonoro Cubo measures only 230mm wide and 210mm deep making it able to fit tight places or take up minimal room on a nightstand.
The petite Cubo houses a CD player that can play back standard CD's, CD-R's and CD-RW's. It also has an FM radio with 6 station presets, a digital alarm clock and an auxiliary port to play back from a portable media player or other audio device. It also has a stereo headphone jack but unfortunately only one built-in speaker.
All of the Cubo's are made with a wooden casing whether they have the gloss or wood grain finish and contains integrated bass reflex with that mono-sound. The Sonoro Cubo runs about $350 USD.
via Technabob