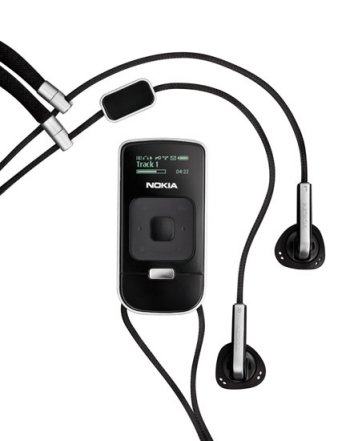 Nokia has a pair of sexy headsets for the fashion and technology conscious consumer coming our way in the fourth quarter. Dubbed the BH-902 (about $150) and BH-903 (pricier at $275), both models are Bluetooth enabled and have a OLED screen.
The 902 comes with an in-box neckstrap, clip and flexible in-ear earplugs and can display MMS or SMS messages on its screen for you while you're still listening to your tunes. You'll get about 8 hours of playtime from its battery.
Meanwhile, the 903 delivers about 15 hours of music in stereo sound and supports A2DP, AVRCP, PBAP, HFP and HSP profiles so you can sync it up with a compatible music player. Suppose a buddy gives you a call while you're hooked up. Don't worry about removing the ear buds; the 903 will automatically switch over to talk mode and suspend your music while you gab away. When you're done with your call it will pick up the song again from where you left off.
via CrunchGear
BH-902, BH-903, Bluetooth headset, Headsets, Nokia