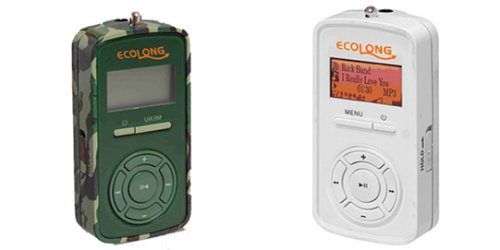 While it may not be as eco-friendly as a MP3 player that comes with rechargeable batteries the NHC Ecolong does an amazing job on just a single AAA battery. How amazing? Try up to 85 hours of delivering the tunes. That's like over two full weeks of work of sonic disruption for your ears!
Coming in either camouflages green or ivory white the Ecolong measures 78 x 36.6 x 18.5mm and weighs 36 grams. While the storage capacity is 1 GB and it plays less file formats than other more expensive DMPs out there (it does handle the more popular MP3/WMA files) it's priced smartly for Asian customers at around ¥5980 (or $50 USD, give or take a few dimes on the day's exchange rate via an online retailer.)
And hey, if you're a green consumer and don't want to add even a single sucked out copperhead to your local landfill there is always the idea of picking up a couple of rechargeables.
Source: MobileWhack