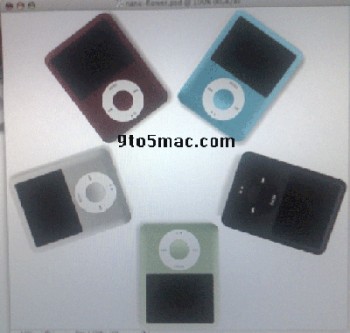 Earlier this week 9to5Mac posted some spy pics of what the new iPod Nano from Apple might look like and we, like many others, were not very impressed.
The new video Nano's appeared to be a bit wider than previous models allowing for a small and wide video screen. The colors also appeared to be new. The spy photos are of the classic, rumor-enforcing poor quality but some colors could be recognized including light green, light blue and maybe a cranberry color along with 2 others that are said to be available when it's released. The new Nano's will come in 4GB and 8GB capacities and will have video capability.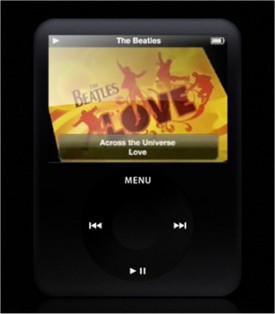 Today Gizmodo published a mock-up rendering of its own of the new video iPod Nano showing the same fatter, square design and citing a strong sign that the spy shots from 9to5Mac could be accurate as Apple has asked that the leaked photos be removed from their site.