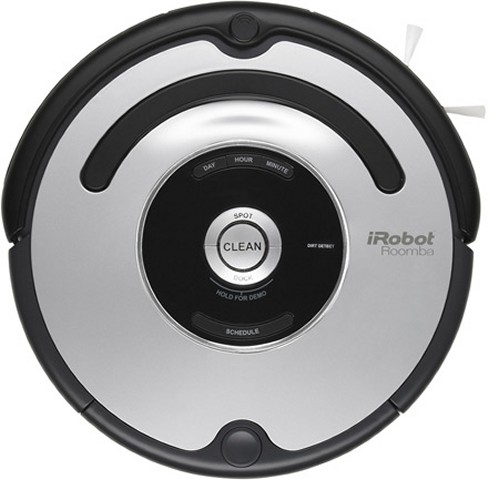 iRobot has today released a new series of its Roomba vacuuming robots, marking the first new model upgrade in about 3 years. The model comes with a number of new and improved features in three different versions; the 530, 560 and 570.
According to iRobot, the new Roomba's are completely redesigned giving 100% more effective vacuuming. The higher-end 560 and 570 feature a 2.4GHz RF integrated with something called Virtual Wall Lighthouse. The Lighthouse system lets you put a RF-based "virtual lighthouse" in each doorway of your home. The Roomba will know not to pass through the doorway until a room is completed, and it will know not to go back through that doorway until the next time it's scheduled to run.
Speaking of scheduling, the new 500 series vacuums now have scheduling built directly into the device. They also feature IR sensors built into bumpers along with a second, slower driving speed. When the Roomba senses it's getting close to an object it can slow down to reduce the potential impact. The company says the new vacuums are better sealed to keep dirt out of the working parts and they've added a handle on top to carry it around which lies flush on the top of the device when it's working. There is also a Wireless Command Center available on the 570 which allows you to steer and program the vacuum remotely.
All three models are available now from iRobot with the iRobot 530 going for $299, the iRobot 560 for $349.99 and the iRobot 570 selling for $399.99.