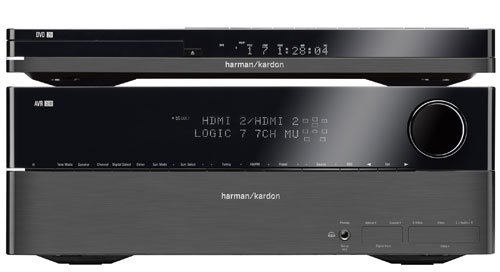 Harman Kardon today unveiled for European markets the Cinespecial 29, a two component home theatre system. It's priced at €1,299 and should be available in October.
The Cinespecial 29 consists of the Harman Kardon DVD 29 DVD player and the AVR 350 A/V receiver in a new industrial design. The DVD 29 can play DVD Audio, supports HDMI and can upscale to 1080i. The AVR 350 has two HDMI 1.2a inputs, an automatic calibration system and offers expanded iPod integration.
While these features may seem standard to some, what we really like is the sleek looks and lines of the Cinespecial 29 system. We can definitely see this being a phat offering for those who like industrial style digs.
Harman Kardon Cinespecial 29 Press Release