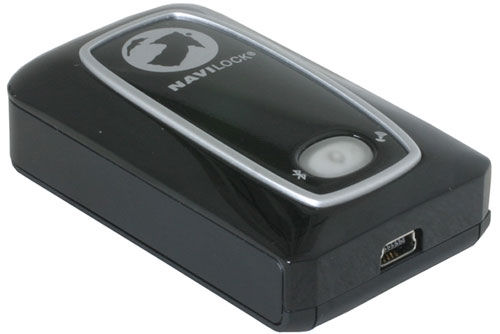 This is an interesting combination of peripherals if nothing else. A company called Navilock out of Germany who specializes in GPS products has produced a Bluetooth enabled mouse that also acts as a GPS receiver. This is convenient in that if you are looking for a powerful GPS antenna and you are going to be using a mouse anyway, you can now just get them both in one device adding less clutter to your workspace.
The BT-451 mouse from Navilock connects to your PC, laptop or other device that supports wireless Bluetooth connectivity. If this thing is really a mouse at all or just looks like one, the company boasts that the powerful antenna under your hand will perform better with getting indoor signals than most GPS receivers, and obviously performs well outdoors, too.
The BT-451 is currently available at stores in Europe for about $108.
UPDATE: It appears that this Navilock GPS receiver is indeed Bluetooth but may not be a mouse at all. Through a readers tip and some further investigating it looks like this device is only an external GPS receiver, and the "mouse" reference in the title of the press release must have referred only to the basic mouse-like shape of the device.
Thanks Rick!