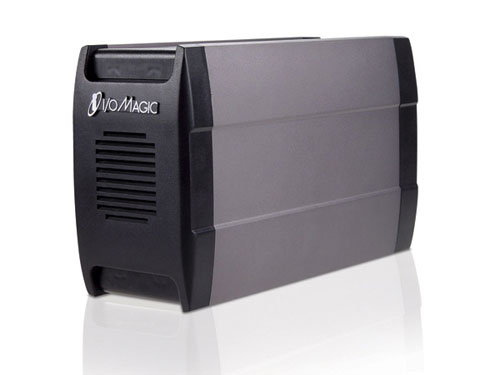 1TB of external hard drive space…mmmmm….tasty. You get the general idea of this newly remodeled data storage device from I/OMagic, the TeraBank 1000GB. This massive drive is priced at around $300.
What makes the TeraBank 1000GB remodeled, said I/OMagic, is a "more sturdy, sleek, black and silver enclosure." While aesthetics are certainly nice what really matters to us is the ability to use this device to archive our gigs and gigs of music, video, digital photos, etc. The TeraBank 1000GB lets us do that through a USB 2.0 connection capable of a maximum transfer rate of up to 480MB per second.
One thing which the TeraBank does seem to lack is network connectivity. That's not too big of a deal though, especially at this device's price.