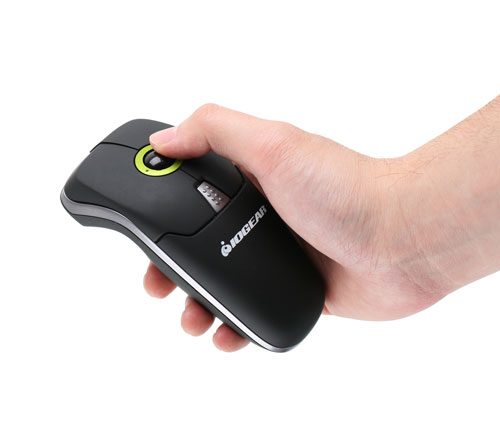 How many functions can you cram into a mouse? IoGear is finding out with an unveiling of the 3-in-1 Wireless Phaser Presentation Mouse (GME422RW6), priced at around $60.
The Phaser Presentation Mouse offers up the ability to serve as a laser pointer for presentations, a track ball for wireless connectivity to a PC and optical ability when on a desktop surface. The track ball allows for wireless control up to 30 feet from a computer via a USB receiver while the optical tracking of the mouse allows for operation between 800-1600 dpi.
Also built into this mouse is a nano-particle compound containing antimicrobial properties to prevent bacteria from hanging around on the device. Damm – we finally had our bacteria trained to operate the mice in the office without our control!
IoGear 3-in-1 Wireless Phaser Presentation Mouse