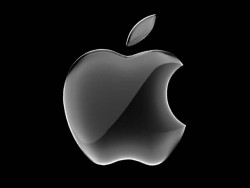 If you happen to be one of the lucky bunch bringing home a fancy new aluminum framed iMac today you will also have the opportunity to apply your first software update, all in the same week. Only one day after Steve Jobs announced the release of the new iMacs Apple put out its first Software Update 1.0 with a very short and to-the-point message:
"This update provides important bug fixes and is recommended for 20-inch and 24-inch iMac models with 2.0, 2.4, or 2.8GHz processors."
It's not clear exactly what the 5.1MB download addresses other than it has today's release date and that it requires Mac OS X 10.4.10 and a mid-2007 iMac. Along with this, as usual, is an update to the dual-boot software Boot Camp 1.4. Since we're on the topic of Apple software updates, there is also one available to take advantage of the special function keys that new thin aluminum keyboard which came with the new iMacs, should you get your hands on one of those.