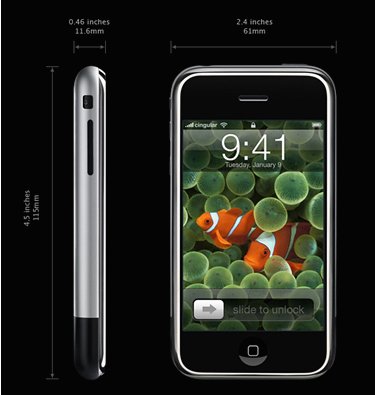 Today Steve Jobs has a new reason to start sweating: Apple's iPhone has officially been unlocked by a team of five hackers, a move that can free the device from the exclusivity contract between the computer company and AT&T, the iPhone's service provider.
The process by which you can unlock your iPhone has been posted on the blog of one of the five hackers, a 17-year-old New Jersey native named George Hotz. Hotz has posted a 10-step process on his blog which requires about two hours of your free time and a soldering iron to unlock the iPhone.
Hotz and his four accomplices (two of which live in Russia) came up with the method via online collaboration. Also, all of the features seem to work after the device is unlocked save for the iPhone's visual voicemail. Hotz, who is about to start his freshman year at college in a few days, decided to try and sell his unlocked iPhone on eBay only to find his auction terminated a short while later. He eventually traded the first unlocked iPhone with the founder of a software company for a pair of wheels (a Nissan 350Z) and three other — and presently still locked — 8GB iPhones.
Source: MSNBC