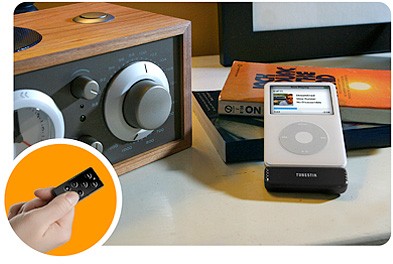 The DLO TuneStik provides the combination of an FM transmitter and a wireless remote control for your iPod into one package. The remote control uses RF and works from up to 40ft away providing control of your iPod and up to 4 preset FM transmission signals. It also comes with a cradle for your steering wheel so you can control your iPod playing through your car FM stereo without taking your hands off the wheel.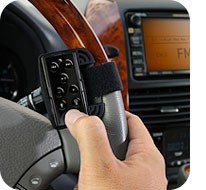 The FM transmitter will send an FM signal of whats playing on your iPod to any nearby FM tuner, such as in your car or home. The dock that connects to the iPod is also pass-through which allows you to connect other dockable accessories on the end of the TuneStik.
The TuneStik package is going for $59.99 and is compatible with the 1st and 2nd generation iPod nano, iPod mini, iPod video, iPod color display and the 4GB iPod.
via RedFerret
TAGS:
DLO, iPod FM transmitter, iPod remote, TuneStik

No related posts