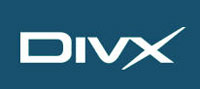 DivX continues to gain traction as a format of popularity for use with consumer electronics devices. The company behind the name said today over 100 million DivX-certified devices had shipped worldwide.
DivX said over time it has partnered with CE brands like LG Electronics, Philips Electronics, Samsung Electronics, Sony Electronics, Thomson and more. The 100 million devices represent over 2,500 individual product models including DVD players, DVD-recorders, portable DVD players, digital still cameras, mobile handsets and in-car devices.
It was added standalone DVD players constitute the largest device category for DivX, and the company estimates that 32% of all DVD player units sold worldwide support DivX video playback. That's a lot of cheap DVD players built in China!