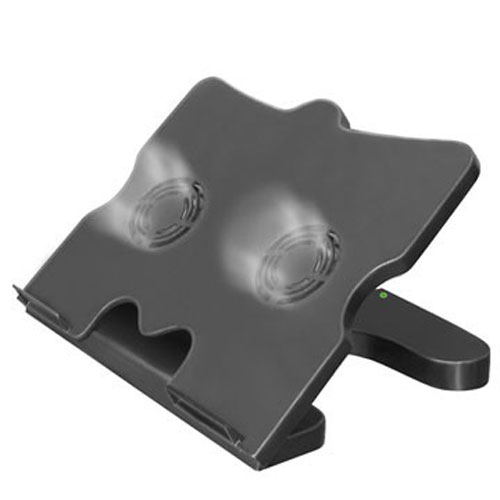 Overheating and ergonomic issues are two potential problems laptop users face. A new laptop stand/cooling dock combo device has been introduced which claims to effectively combat both these problems. The Cooldock Laptop Stand is priced at around $65 and available now.
The Cooldock is part of a small category of generic laptop stands which one can use to put the laptop at more traditional eye level to take strain off your vision. This is accomplished via one of eight adjustable levels for height tilt. Also built into this product is a four port USB hub for connecting items like keyboard and mice.
On the cooling side the Cooldock has two integrated cooling fans designed to disperse heat away from the laptop. Power for the stand is drawn via a USB connection to the notebook computer.