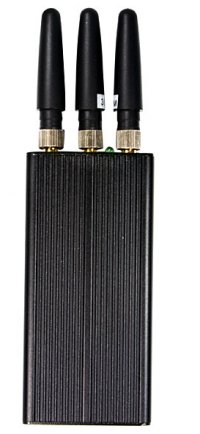 Wouldn't it be nice to end that loud, annoying conversation the guy next to you is having on the train about some subject you could care less about but are hearing in painful details anyway? I don't know if these are exactly legal in every part of the world but DealExtreme has a $48 Cellock brand cell phone jammer available which will block cell phone signal within a radius of anywhere from 2 to 40 feet from the device, depending on the objects in the area.
This cell phone jammer claims to block GSM/CDMA/DCS/PHS/3G cell phone signals from a small, 6 ounce battery-powered device you can hide in your pocket and turn on when needed. It can be charged from a car charger adapter and runs up to 4 hours on a single charge, blocking others annoying cell phone calls on public transportation, restaurants or movie theaters. You can also use it to help you out of an unwanted conversation of your own and not have lie about losing your signal.
Of course you could also take a less expensive and less passive approach when you encounter those loud talkers and just confront them about their annoyance, or pass them one of these specially designed notes for just such an occasion.