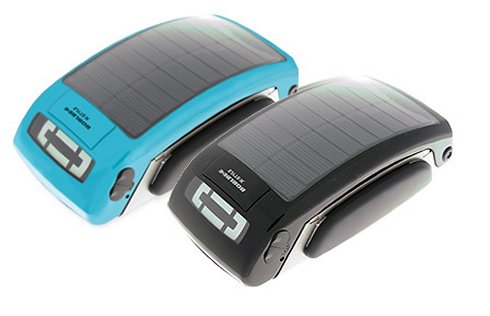 It's always refreshing to see an iPod accessory that actually looks useful; case in point: the Boblbee solar-powered iPod case. The Boblbee case completely encloses your iPod protecting it in a waterproof, shockproof cocoon of safeness. The case also acts as a charger drawing its electricity from the sun for you outdoor enthusiasts, miles away from any power outlets.
It's not the most streamlined looking case and will definitely add some bulk to your MP3 player, but it will also potentially give you continuous, uninterrupted listening time outdoors, sun permitting. According to the company, the Boblbee can charge an iPod in around 8-10 hours when the solar panel on it's back is exposed to the sun. If your player can last through the dark hours then the music would never stop. The device also has two 3.5mm headphone jacks to allow you and another to listen while it's in the protective case.
We couldn't find a price listed anywhere yet, but it may show up eventually at Dododi website.