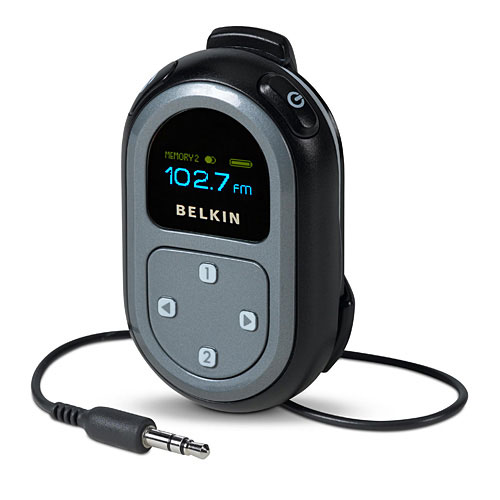 Belkin has begun selling through its Web site a new FM transmitter for broadcasting digital music on a radio. The TuneCast 3 is priced at around $50.
The Belkin TuneCast 3 connects to a digital music device like a MP3 player or laptop through a headphone jack. This device, which is targeted towards iPod owners, lets you choose any open FM station on your radio to wirelessly broadcast to. You can even program the clearest frequencies with preset buttons.
Other features of the TuneCast 3 include an OLED screen, battery or car power, a car clip and 20-inch cable with integrated cable management. Belkin says this FM transmitter delivers "best-in-class audio" but the verdict will remain out until someone reviews one for themselves.
Belkin TuneCast 3 via Electronista