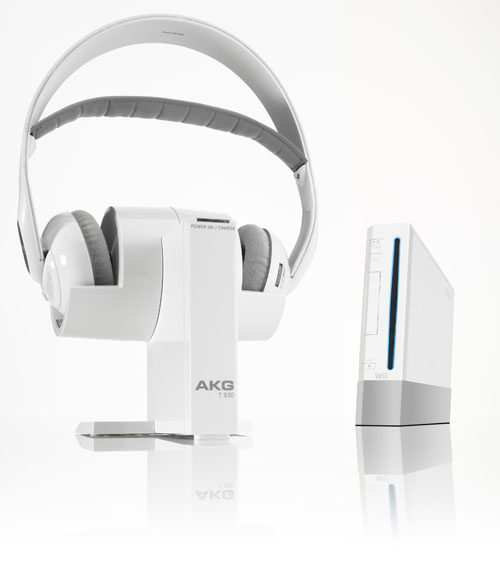 AKG, a brand of the well respected Harman Consumer Group, announced today some new wireless headphones which look stylish quite comfortable. The AKG K 930 headphones appear as if they will be sold only overseas for the moment, retailing at EUR 149.
The AKG K 930 wireless headphones come in white or black colors and have a wireless range of up to 100 meters. This includes through walls and ceilings, thus making these headphones not require line of site from the transmitter attached to the audio source. The transmitter also acts as a storage base and recharger for the headphones' battery.
One other nice touch with these headphones is auto scanning to find a clear frequency on which to pick up the broadcast audio. This certainly seems like a nice package from AKG/Harman – why aren't we seeing it here?
AKG, Headphones, K 930