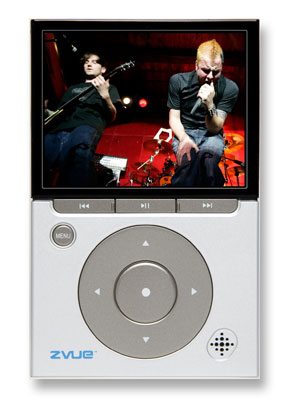 HandHeld Entertainment, despite making portable media player after portable media player over the years, continues to not be a name rolling off the tongue when one thinks of PMPs. HandHeld looks to be at it again though, announcing the beginning of sales today for its new Zvue 260.
The Zvue 260, like many other Zvue players, lacks internal memory. It instead uses external SD memory cards for storage of media content. This particular player, priced at less than $100, comes with a 1GB SD card out of the box. This card is enough to hold up to six hours of video or 500 MP3 songs.
The Zvue 260 also comes with features like a 2.5-inch backlit screen, media management software, playback of MP3/WMA/OGG audio files and JPEG digital picture support. The PMP, which is also capable of playing back WMA-DRM video, certainly packs in a lot for such a little price. We wonder though how many users will want to buy one when so many better players are on the market for a little more $$?
HandHeld Entertainment Zvue 260 Press Release