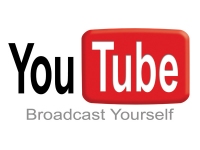 Google may have an antipiracy tool for the YouTube video sharing site as soon as September according to a statement Friday by an attorney for Google. During a hearing in the copyright infringement lawsuit filed by Viacom against Google last March a Google attorney stated that they are currently working on some type of video recognition technology.
The new technology should be able to create a unique identification on each video, similar to the uniqueness of a fingerprint, that owners of the videos can place on their media. In the event that anyone would upload a copyrighted video on to YouTube the site would be able to automatically recognize and remove it within minutes of its upload. According to the attorney's statement to the judge Google hopes to have this technology in place this fall and could be as soon as September.
When IDG News Service contacted YouTube regarding the new antipiracy technology a spokesman for the company had a slightly different timeline. "We hope to have the testing completed and technology available by some time in the fall, but this is one of the most technologically complicated tasks that we have ever undertaken, and as always with cutting-edge technologies, it's difficult to forecast specific launch dates," he wrote.
Whether it comes in September or a little later, it does look like Google might be able to make a dent in the pirated videos on its video sharing site in the near future and can maybe spend a little less time in the courtroom next year.