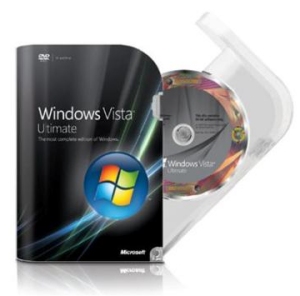 Information, or "misinformation" as Microsoft is calling it, was passed around the net earlier this month that Microsoft would be releasing the first service pack for Windows Vista sometime earlier this week. Well, the week is almost out and we've seen no SP1 show up anywhere, and now Microsoft has released a statement regarding the issue:
"There will be a Windows Vista service pack and our current expectation is that a beta will be made available sometime this year. Service packs are part of the traditional software lifecycle — they're something we do for all Microsoft products as part of our commitment to continuous improvement, and providing early test builds is a standard practice that helps us incorporate customer feedback and improve the overall quality of the product.

Service packs are just one example of the work we do to constantly improve the Windows experience. We also deliver improvements to Windows via Windows Update, which is an excellent channel for providing our customers with the most significant updates as they happen. And, since Windows Vista launched, we have continued working with partners to improve overall device coverage and application compatibility. There are now more than 2.1 million supported devices and more than 2,000 logoed applications for Windows Vista. We think customers will have a great experience using Windows Vista today."
According to a blog on WindowsConnected, Microsoft assures us that there will be a Windows Vista service pack eventually, but doesn't say exactly when. The current early beta version of Vista SP1 is going out to a small group of testers to try out, which is good because that means that there actually is something to send. It also means that a public version might be out relatively soon, "relatively" being the key word in this case. The only word Microsoft gave regarding the time line of a Vista SP1 release was "not anytime soon".
Source: ZDNet