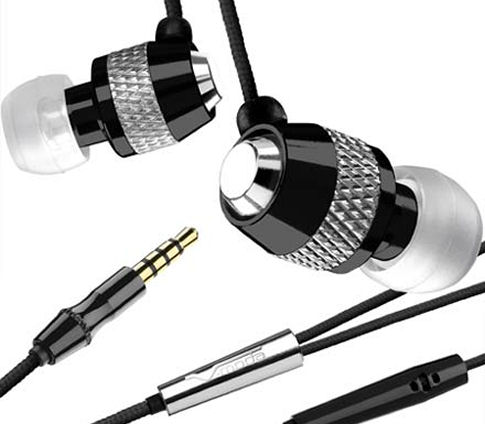 Now that everyone you know has an iPod you need to find a way to stand out from the crowd. Enter V-Moda with its pricey but pretty Vibe Duo earbuds, the best way to stand out from the other members of the pod crowd.
The best feature about the Vibe Duo is the ability for the earbuds to act as a headset too. That's right: no more need to tug out your bud from an ear to take that call, now all you need to do is toggle over on the headset. The 24k gold plated connector jack fits any standard opening including – of course – Apple's iPhone.
You also get a top-made headphone that employs noise canceling technology and V-MASQUE drivers to deliver deep bass and clear sound into your audio canal. You can pick up a pair for $99 in an Apple store or online and V-Moda will toss in six extra silicon earbud protectors and a leather pouch to carry it all around in.
Source: Engadget
Earbuds, Headphones, V-MODA, Vibe Duo