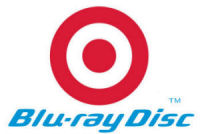 Sony Corp. announced today that the major retail chain Target will sell only Blu-ray high definition DVD players in its stores, which brings another big blow to the rivaling HD DVD market after Blockbuster went all Blu-ray last month.
According to the announcement Target will carry the Blu-ray players exclusively at least through the holiday season. Starting in October the company will begin selling the Sony BDP-S300 for around $500 along with expanding the selection of Blu-ray disc inventory.
Although this is another powerful gain for the Blu-ray team the mass adoption of high definition disc players in general is still not quite here, much less one format or the other, due to their high price relative to standard DVD players along with the fact that many titles are made exclusively for only one of the formats.