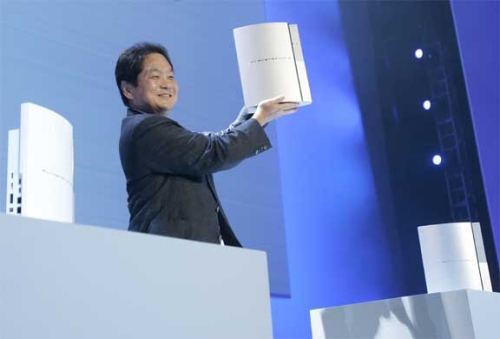 Sony President Ryoji Chubachi said in an interview with Reuters on Friday that the company has no current plans for a price cut of the Playstation 3 game console. The PS3 has been trailing the Nintendo Wii and the Microsoft Xbox 360 in game console sales for months, and in May the PS3′s sold were less than a 3rd of the number of Nintendo Wii's.
Due to lower sales, a price that's more than double that of the Wii and a limited number of popular gaming titles, many analysts have speculated that Sony will be coming out with a price drop in order to make the PS3 with its Blu-ray disk player more attractive to customers. Analysts polled by Reuters expected to see price cuts from $100 to $150 on the game console. This would bring the price of the 60GB PS3 down to $450 or $500, which still is significantly more expensive than the Wii at $250.
Those of you holding out for a lower priced PS3 may have to start getting used to the idea of paying the current price unless Sony for some reason changes their mind. The holiday shopping season is still a few months away and it wouldn't be unheard of if Sony does change their mind and drop the price. However, the PlayStation and PlayStation 2 also had rocky starts and came back to be successful products which might make Sony just want to ride it out.