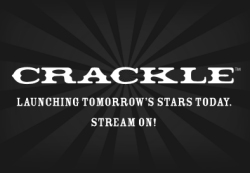 Sony Pictures announced today that it is relaunching the Grouper online video sharing site that it bought last year, branding it as Crackle. The intention of the new video site will be to spotlight newer, up-and-coming talent and not to be another user-generated content (UGC) site like YouTube, which is already a very saturated market. Prior to its acquisition by Sony Grouper was one of the original popular online video sharing sites.
"We decided that the UGC space was not really a business," said Josh Felser, co-president of Crackle. "The content is the same on every site and it's really hard to monetize," said Felser. "Advertisers don't buy space alongside videos of people vomiting."
Through being owned by Sony Pictures, Crackle will be able to take advantage of the connections that Sony has and pass that on to the new talent posting content on its site. Sony Pictures has said that it will help out Crackle by backing some of the best ideas that show up on the site and possibly even turning them into movies or television shows. This creates a great venue for yet-to-be-discovered professional actors, directors and producers to get in front of the public and in front of Sony to show off their stuff. Check it out to get a preview of the up-and-coming in video.
Source: Reuters