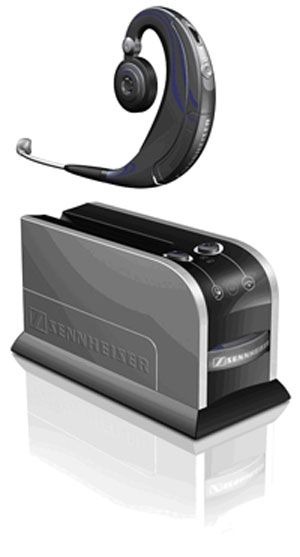 Sennheiser said today it is making available for you cube farmers its most versatile wireless headset yet based upon Bluetooth. The Sennheiser BW900, priced at around $390, is out in the wilds now.
The Sennheiser BW900 offers up technology which adjust volume and mic sensitivity on the fly so you can have a better conversation. It can also learn your personal settings for later on. The headset has an ergonomic design and, because of the Bluetooth technology, can be connected to several different devices at the same time for a distance of up to 300 feet.
With the Sennheiser BW900 you also get the ability to swap out the battery without losing the connection and the conversation you are having with your stock broker. Sennheiser certainly seems to have its bases covered with this headset while making it look not too geeky at the same time.
Sennheiser BW900 Press Release