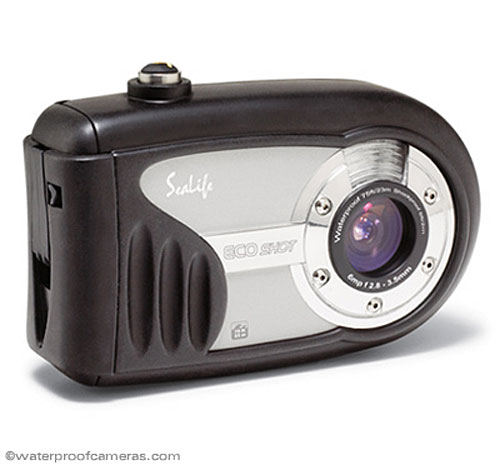 Finding a rugged digital camera which is waterproof can prove to be a challenge at times. A company by the name of SeaLife Cameras thinks it may have solved your search with the new SeaLife EcoShot.
The SeaLife EcoShot is a six-megapixel digital camera which is reportedly waterproof up to 75 feet. It makes use of technology SeaLife says lets it capture "action under varying elements with virtually no shutter lag and a fast recycle time." It is also compact and shockproof up to six feet, being able to handle being run over by a SUV and still work.
The EcoShot also sports a special self-timer video mode so you can capture MPEG digital video with audio. SeaLife seems to have some experience at putting out eye catching cameras – Time Magazine named an older SeaLife model among its top inventions of 2005.