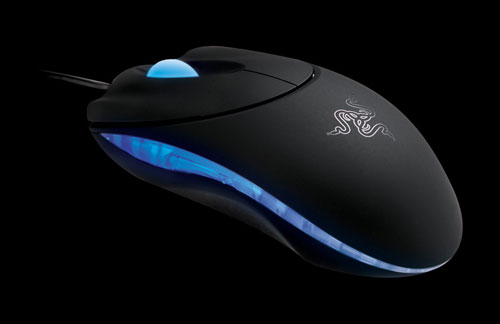 Razer earlier this week updated its precision mouse known as the Diamondback with a third generation infrared sensor. The new Razer Diamondback 3G is priced at around $60 and comes in several colors.
The Razer Diamondback 3G, said Razer, uses the highest-performing mouse sensor as determined by an independent mouse benchmark test. The mouse offers 1800dpi, a 16-bit data path, 5.8 megapixels per second and up to 60 inches per second. This all amounts to one hell of a responsive rodent attached to your computer.
As part of the Diamondback 3G experience you also get seven independently programmable buttons, a rubberized non-slip finish, seven foot cord and a scroll wheel with 24 individual click positions. Razer feels with this mouse a gamer's speed and precision will improve significantly.
Razer Diamondback 3G Press Release