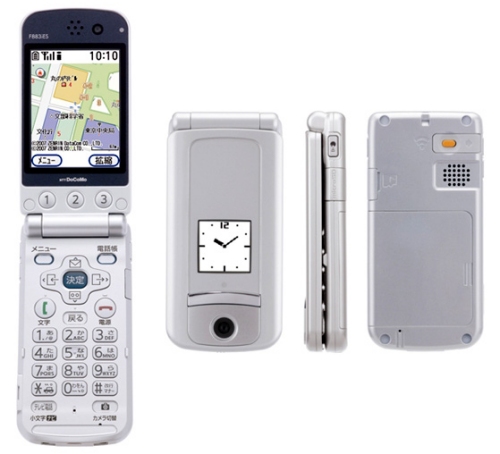 NTT Docomo recently launched a mobile phone in Korea called the RakuRaku with the intention of making a mobile device for the more elderly crowd with easier features to help from getting lost, finding their way around, hearing and even getting found.
The actual model number from NTT Docomo is 'F883iES', but the phone has been given the name RakuRaku Phone IV, where according to Aving rakuraku means "comfortable" or "easy". The phone features built-in GPS to help the users of the phone better find their way home or anywhere else. With a single touch of an "emergency" button the phone can provide the users current location to their family so they can come find them. It also allows users to speak into the phone to enter locations to find on the map. Another feature called "Super Clear Voice" will detect the noise level of the environment and automatically increase the speaker volume to compensate.
The RakuRaku Phone IV looks like it might just be for the old folks of Korea for now but I can see phones with features like this catching on other places as well.