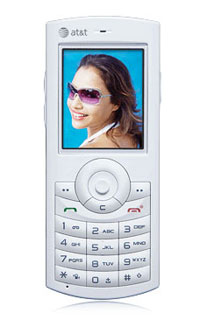 Pantech has begun selling on American shores through AT&T one of its stylish camera phones. The Pantech C150 looks to be available now.
The Pantech C150, which won a design award last year, comes in a candy bar style design and white form factor color. It has a 128×160 pixel screen and is .49 inches thick. It has many of the features you'd normally find through a phone of this type including Bluetooth, support for several mobile e-mail services such as Yahoo and AOL, polyphonic sound and a VGA camera.
Talk time on the Pantech C150 is up to three hours and the phone is a tri-band world use design. One can also employ downloadable music ring tones and wallpaper to make this phone more personal. The cost online right now seems right as well – $0 with a two-year contract and online discount.