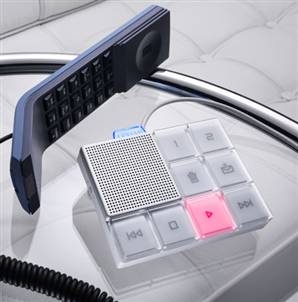 A start-up company called Ooma has announced a new service that could provide free domestic calls through your existing home phone, for life. The program requires you to have a broadband internet connection, your own phone and preferable an active land line for you phone, but that's not required as long as there are enough people that do.
Through a one-time purchase of a $399 "box" from Ooma you can connect it to your existing phone and make calls that are routed through the Ooma network. The system works through something called P2P, which relies on a network of people that have the Ooma system to be able to route calls across the country somewhat similar to how BitTorrent works, but for voice.
For the system to actually work there needs to be a number of people involved, so aside from the 43 employees at Ooma the company currently has an invite only program going on where they have sent out 1500 boxes to "seed" the network. The launch for the rest of us will be in September and hopefully the network of Ooma boxes will be setup and in full force.