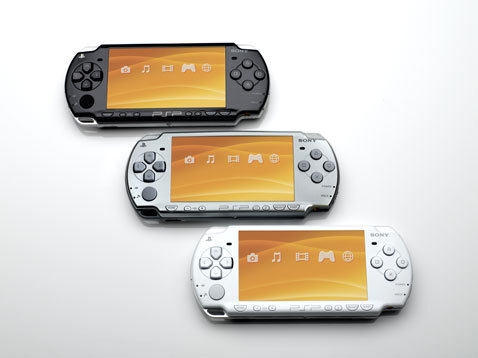 Today Sony confirmed rumors of a new PSP Lite and announced the release of a slimmer, lighter version of the PSP handheld game console. The changes to the PSP are not drastic by any means, but it will come out 33% lighter and 19% thinner.
In additional to it's new svelte profile the new PSP will include a video out port which is something many had hoped for. Now movies, pictures and games can be seen on a screen larger than the 4.3 inch LCD on the console (yep, this stayed the same size). Sony also added the ability to charge the PSP through a USB cable from your computer, and added some internal memory to help speed up the load times for games.
The thinner PSP will start shipping in September in colors including the familiar piano black along with newly added Ice Silver and Ceramic White colors. The two new designs will be sold for $199 bundled with themed games and a 1GB memory stick.
via PCWorld