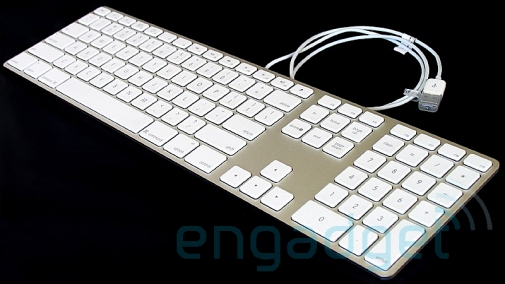 Is this a picture of a new keyboard from Apple that will come with the new iMac? The folks over at Engadget received a tip and this looks like it could be legit. It has the same brushed aluminum finish as we are expecting with the new iMac and it's certainly as thin as we would like to see as one of the photos holds up a ruler showing the keys sticking up to just slightly over one millimeter.
The rumor came from a message board where someone had a number of these supposed new iMac keyboards for sale for just over $150 each. Since then most of the pictures have been taken down.
As Engadget pointed out, there isn't an Apple logo on the command key which seems odd, but if this isn't the real deal we hope the keyboard that does come out looks as cool as this one.