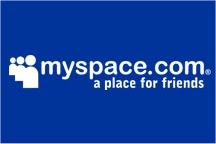 Last May the attorneys general from eight different states requested that MySpace deliver a list of the names of registered sex offenders who are members of the social networking site. MySpace initially refused citing the Federal Electronic Communications Privacy Act for fear that any data found would not be allowed in court if obtained improperly. About a week later after the proper channels were used MySpace agreed that it would provide data on the registered sex offenders among its user base.
In May MySpace reported that they found and deleted around 7,000 sex offender accounts from the system, but now just 2 months later they are reporting about six times as many. MySpace reported a staggering 29,000 of its 8 million person users were found as sex offenders when matched up against the partnered Sentinel database and then there accounts were removed from the social networking site.
"We're pleased that we've successfully identified and removed registered sex offenders from our site and hope that other social networking sites follow our lead," said MySpace Chief Security Officer Hemanshu Nigam.
The list count was released by the attorney generals of Connecticut and North Carolina who are among a number of people that would like to see stronger restrictions placed on children who register an account on MySpace. Currently the minimum age to register is 14 but the attorney's are pushing to require parental consent for any child registering on the site.
"The exploding epidemic of sex offender profiles on MySpace – 29,000 and counting – screams for action," commented Connecticut Attorney General Richard Blumenthal.
via BBC