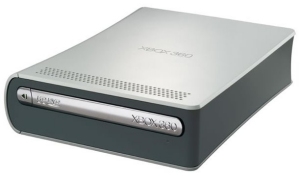 Microsoft made an announcement today at Comic-Con International that they will be cutting the price of not the Xbox 360 itself, but the Xbox 360 HD DVD player. Effective August 1 the HD DVD player price will drop by $20 from $199 to $179. In additional to the $20 reduction Microsoft will be extended the "Perfect Offer" from Toshiba, the maker of the HD DVD player, which gives a mail-in offer for five free HD DVD movies.
Microsoft had a couple of other related announcements regarding the launch of "300″ and "Heroes: Season 1″, both on HD DVD. "300″ will be available on-demand through the Xbox Live Marketplace on August 14th and the Heroes pilot episode along with other promotional footage will also be available for download through the marketplace.
For those of you keeping score in the high definition medium war, Blu-ray has a similar "perfect" promotion going on until Sept. 30 where you can get 5 free Blu-ray movies with the purchase of a player.
via Machinist
HD DVD, price cuts, xbox 360