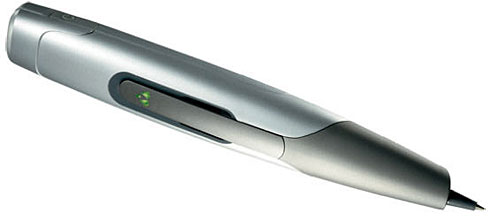 LeapFrog launched today a new pentop computer designed to help students ages 10 and up with their homework through writing digitization. The new Fly Fusion is priced at around $80 and should be available now.
The Fly Fusion expands upon the Fly Pentop Computer, which LeapFrog released two years ago. The Fly Fusion, using dot-enabled paper designed by LeapFrog, lets a student take written notes which can later be uploaded to a computer for storage. These notes can be searched and indexed so students can electronically make the most use of what they transcribed.
The Fly Fusion offers, according to LeapFrog, four times the memory of its predecessor, PC connectivity, a built-in calculator, Spanish translation, MP3 playback and music mixing capabilities. One can also purchase homework applications for detailed help in areas like algebra and essay writing.