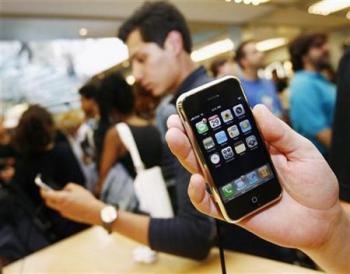 Jon Johanson has been a fairly well known hacker of consumer electronics gadgets for years, and has now claimed that he has found a way to activate a new Apple iPhone without signing up through AT&T's service. Using the iPhone without AT&T's two year plan is not allowed by the agreement made with Apple and AT&T since the company is the exclusive carrier for the iPhone.
According to Johanson's blog post entitled "iPhone Independence Day", the hack will activate the phone to enable the iPod functionality and WiFi, but it doesn't have any phone capabilities. This is good for someone that uses the iPhone outside the U.S. where the voice service wouldn't be available anyway.
In response, AT&T spokesman Mark Siegel said "Any other use of the device is not authorized and we can't guarantee the device will perform as intended to. We'll monitor situations like this and if necessary we will take appropriate action." However, actual plans to take any actions were not communicated.
The gadget hacker goes on in his blog post with instructions to others on how to hack the iPhone with codes and links to downloads for software to use in the process. He also encourages to "stay tuned" for more information likely coming later.
via Reuters
Apple, AT&T, cracks, Hacks, iPhone