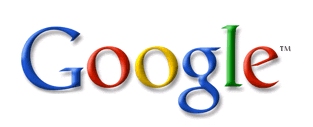 Last year Google launched something called the Google Custom Search Engine, which is a tool that allows the addition of a custom-looking Google search box to just about any website. It met a lot of needs in providing a comprehensive search tool to the websites of many businesses, but it to the dismay of some it came with ads. The advertisements are how Google can afford to provide these tools without charge, but often the ads would take away from the professional branding of the site and even have the potential of showing advertisements from competitive products or services.
Tuesday Google launched a service that builds on the Custom Search called Custom Search Business Edition (CSBE). CBSE allows businesses to place the search tool on their site and customize the results, without the Google ads. Businesses can implement their own logo and change the search results to match the branding of their own site. They can also put other handy tools in place of where the advertisements used to show, such as relative keyword links or additional suggestions to a visitors search.
Google replaced the lost advertisement income with a modest fee for the CBSE service. For sites that have 5,000 pages or less Google will charge $100 a year. Above that and up to 50,000 pages will cost $500 a year and any websites with more than 50k pages that would like to use the service will require a talk with Google to come up with a price.
Source: PCMag