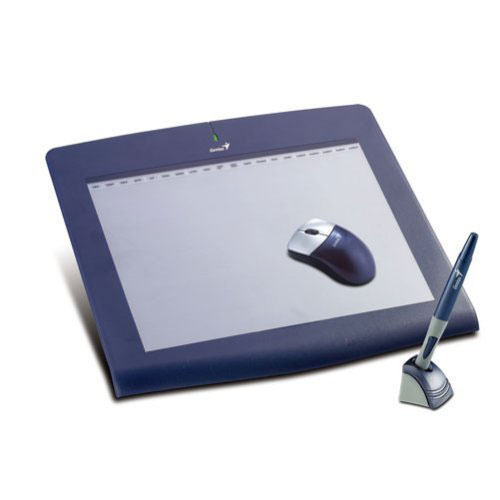 Genius, a division of KYE Systems, is releasing a new digital pad for artists, graphic designers and generally anyone who likes to digitally doodle. The Genius PenSketch 9X12 is priced at around $249 and should be available now.
The Genius PenSketch 9X12 is a pen tablet style digital pad for letting users sketch screen art and other forms of free-hand design. It has a large work area and is cordless so that users can work more comfortably. A rubber coated cordless pen with two programmable buttons can be put into the pen-holder when not in use. This pen can control all kinds of shapes and is built with 1024-level of pressure to make thickness control, editing and design easier to do.
Genius is bundling the PenSketch 9X12 with a full version of Adobe Photoshop Software 3.0, Corel Painter IX, Annotate All, Annotate for Word, Pen Commander, PenMail, PenSigner and PenPresenter. Sweet – I can now be that digital street face painter I've always wanted to be on the weekends!