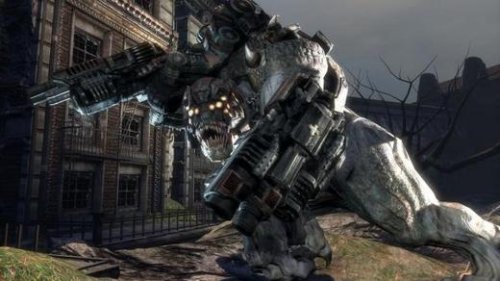 The game to have last holiday season was Epic Games' "Gears of War" for the Microsoft Xbox 360. It sold over three million copies before 2006 was over and pretty much clubbed the poor PlayStation 3 over the head during holiday shopping mode (if you couldn't find a Nintendo Wii). Now, after vague promises of a PC port, Microsoft has come out and finally said that there will be a Windows version of "Gears" in time for holiday 2007. The really great news is that Epic will be adding new content for the PC edition meaning that for players that have already experienced the 360 version there will be new stuff to shoot in the PC game.
The PC "Gears" will add on three new multiplayer maps, five new campaign chapters, an extra multiplayer game mode and a game editor for adding your own "Gears" stuff. It will support both Windows Vista and XP and include the company's Games For Windows software to connect to other PC players for matches on the net.
Finally, one of the new reasons to play the computer version of Gears of War is the chance to take down a Brumak, that big guy in the image up top. In the 360 version you only get to see him and then wet your pants. Happy chainsaw hunting PCers!