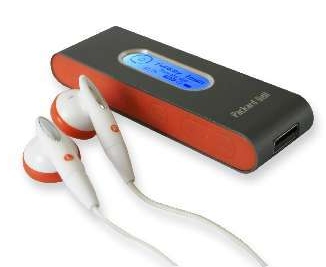 I wasn't aware that Packard Bell was all that into portable media players, but they seem to be trying to go "all-out" with their new MP3 player called Funkey Town.
The specs on the Funkey Town DAP are nothing real special. It plays WMA and MP3′s, comes in 1GN or 2GB capacities and has a small LED screen. It does have a silicon anti-shock coating for grip and to help endure drops, but I don't know if that really makes it all that funky.
It also has a hook and a neck strap for carrying it around and connects to your computer through a built-in retractable USB connector. The Funkey Town is retailing only in Europe right now and going for about £33 ($66 USD).
via Pocket Lint