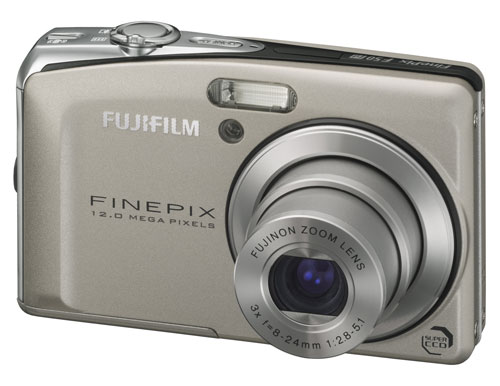 Another digital camera which was part of Fujifilm's announcement blitz today is being described as a compact powerhouse because of its 12-megapixel CCD sensor in a small body. The new Fujifilm FinePix F50fd is priced at around $300 and should be available in September.
The Fujifilm FinePix F50fd, besides the large CCD sensor, offers up a 2.7-inch wide angle viewing LCD and 3x optical zoom. Like other new Fujifilm cameras this particular model offers several interesting features which make it worth the price tag. One is a scene mode for copying and reducing the size of an image so it can be posted to a blog or put in an email attachment. The other one is detection of up to 10 human faces for the purpose of automatically adjusting focus, exposure and white balance.
Curious about other features? Here's a few: image stabilization from two sources, automatic red eye removal and an intelligent flash which adjusts itself to different lighting situations. This camera should get you up to about 230 shots before you need to recharge the battery. That should be plenty for your purposes of photographing grass grow.