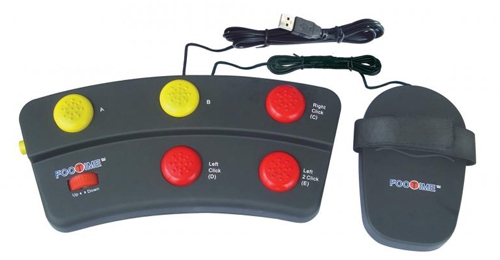 The name of the FOOTIME Foot Mouse pretty much says it all. By placing these USB powered devices on the floor beneath your desk you can use your feet to control your mouse leaving you hands free for "other things".
One foot can control the movement of the mouse while the other uses large buttons that control tasks such as left clicking, right clicking and even to simulate a double click. There is also a side-to-side scroll wheel that actual controls up and down movements like a mouse wheel would. There are also a couple of programmable buttons on the FOOTIME foot mouse to make some custom, foot-powered shortcuts.
If you're coordinated enough this might be handy to control multiple gaming characters or anything that requires you to use a mouse by avoiding the need to take your hands off the keyboard.
Foot Mouse via ShinyShiny